EVENT: FUN WARS!
People in Attendance: 12
Pictures:
Showing Pride!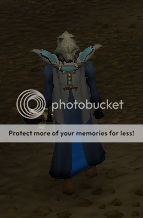 mmmmm.. Sexyyyy
We danced around the table!
Shocker! He Showed up (to leave)
Show Off
People In Attendance:
85gangsta
Heated Deus
Cam3ron
T Ranger
Noob Sauce
Terravilla <3 (sorry for the misspelling)
Mono
Traag
Blakelington
Blexun
Superman 85
Tom Da Tan
Notes: Excellent attendance for this event! We had two wars, both teams were 1-1 then we played some hide and seek and Blexun's team won

even though we got attacked by a bunch of random n00bs. Saucy decided to just kill people, including me, his teammate -__- a great time was had by EVERYONE!