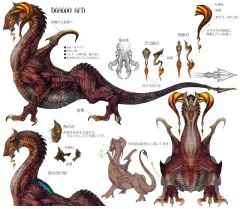 During the Final Fantasy 25th Anniversary presentation, Square Enix announced the third and final installment in the Final Fantasy 13 franchise. Pink haired protagonist Lightning returns to lead the trilogy's finale, which will reportedly be titled Lightning Returns: Final Fantasy XIII. The game will feature the last two weeks (13 days, specifically) of the game's universe, centered around the world of Novus Partus.
Hey, remember the good old days when each Final Fantasy was its own independent installment? Or when Final Fantasy was itself the name of the game? Yeesh.
The following details have been released...

[*]Lightning's attire (armor and weapons) can be customized. No word on whether or not there's anything past the sword and shield available in the first two XIII games.
[*]Paradigm Shift combat system will return. Whoo...
[*]But... Wait! Players can move Lightning around the battlefield.
[/list]Final Fantasy XIII is expected to be released in 2013 for the 360 and PS3. It's hard for me to get excited considering the train wreck creative differences that defined XIII-1, but you never know how this one will turn out. Well... You do, but I'm not supposed to say such things in write-ups like this.

Some interesting art work was also released, as seen above and below.







Click here to view the article