Could there be a Fallout TV show? Bethesda has filed a trademark for the name "Fallout" for a television show. Remember, however, that this might mean that they are only considering it. Many companies get trademarks ahead of time just to make sure no one else uses it. If they make one, however, it could be most interesting.
Speaking of visual media, Ubisoft has apparantly been making an Assassin's Creed movie. They have just hired writer Micheal Lessie to write the script. While many are a bit skeptical of whether they can pull such a movie off, I have hope. However, I do believe that in order to make it a good movie, they should do away with the Animus. It completely ruins the story.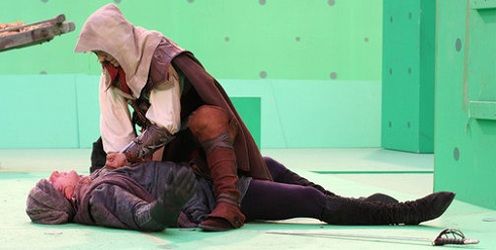 Those who have been with us for a while may remember me getting excited approximately six months ago about a free to play Ps3 shooter known as Dust 514. I obtained a closed beta key, and it was just as good as I had hoped. The good news for you all is, the open beta is coming out next week! The beta will be released on January 22nd on the PSN Store. I highly suggest you all download it.
Click here to view the article