azuras star
Started by
ramey
,
Jan 21 2012 06:35 PM
#1

ramey
Posted January 21, 2012 - 06:35 PM
how do i fill azuras star with black soul gems

---
The discussion continues after this sponsored message. Tired of seeing advertisements?
Create an account
to remove them.
#2
Posted January 21, 2012 - 06:40 PM
Assuming you meant black souls and not black soul gems, it's impossible to fill Azura's star with black souls. Only the Black Star, obtained during the Azura's Star quest, is capable of being filled with black souls. Note that depending on the choices you make, you are give EITHER Azura's Star OR the Black Star from the quest.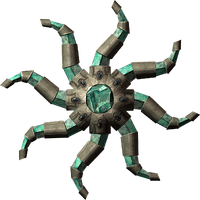 To fill a soul gem, you just need to cast soul trap (or use a weapon with the soul trap enchantment) on the NPC you intend to kill
______
You should consider
creating an account
here. It comes with several benefits, and also makes it much easier for you to post questions and answers. It's completely free!
---
---
0 user(s) are reading this topic
0 members, 0 guests, 0 anonymous users