The Good, the Bad, and the Fat Guy
Submitted January 10, 2013 by

Jake

3,473 Hits

In other words, we have some good news on Capcom, bad news about THQ, and some information from Gabe Newell.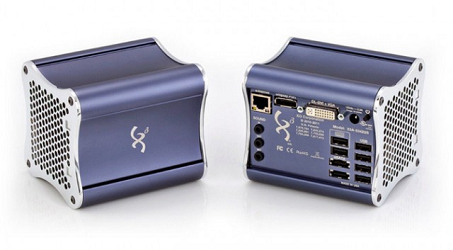 The "Steam Box"?
Capcom
There seems to be very mixed opinions about Capcom. Some love them for games like Resident Evil and Dragon's Dogma (which had shown that Capcom was not afraid to innovate). Others hate them for killing Mega Man and utilizing on-disk DLC. Love them or hate them, though, you cannot deny that Capcom has been here since the beginning. They are honoring this by releasing Capcom Arcade Cabinet: Retro Game Collection, for PSN and XBLA. While the app itself is free, you will still have to buy the games themselves. +1 for the haters?
Here's something you may not know about early games: the difficulty setting was on the console itself. There was a switch on the back. According to Capcom producer Kenji Kataoka, this app will have something similar. While a release date has yet to be announced, retro gamers can certainly look forward to this, eh?
No word on how long it will take to ship your physical console button after your purchase your digital download.
THQ
In case you haven't been keeping up with the industry, THQ hasn't been doing the best lately. With Darksiders 2 flopping, the company is in danger of going under. They have declared bankruptcy and are currently auctioning off their assets. Let's hope they can pull themselves out of this, as THQ has been known to publish the underdog titles quite often.
Gabe Newell and Valve
About a year ago, a rumor began circulating that Valve was going to make a home console. That old rumor has now been confirmed as Gabe Newell has announced that his company is working on a "Steam Box." Its purpose is to play any game on Steam all while being hooked up to your television. It will run on Linux, but is also compatible with Windows. Newell even said that other companies would be welcome to make their own models.
How can you not love Valve? They are so generous to other studios and to their consumers. Read the full interview
here.
Article: The Good, the Bad, and the Fat Guy