Assassin's Creed 3 Sets Record, Clothing Line
Submitted October 26, 2012 by

David

3,137 Hits

Ubisoft owes a lot to its renowned Assassin's Creed franchise, whose latest upcoming entry has not only broken pre-order records, but prompted an official AC clothing line.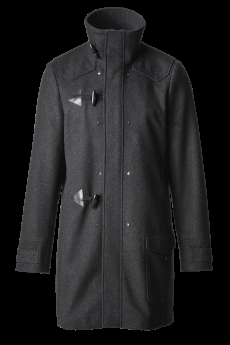 Just what you've been waiting for, I'm sure.
AC: III Breaks Preorder Records
We're now under a week away from the much anticipated release of Assassin's Creed III, which ships out on October 30, 2012. In an announcement building hype for the upcoming title, Ubisoft announced that the game has broken its internal record for the most preorders, passing up the previous record holder, Assassin's Creed: Revelations. Some have suggested the large number of preorders concides with the release of the Wii U on November 18th; Assassin's Creed III will be one of the premier games available on the platform for its release.
Those of you who have yet to pre-order can do so on
Amazon
, which offers some exlusive offers for AC:III pre-orders.
Alongside the boasting of AC III's preorders, Ubisoft also announced that to date, the entire Assassin's Creed series has sold upwards of 40 million copies worldwide. Not to shabby, eh?
Official Assassin's Creed Clothing Line
Musterbrand
has released an official line of Assassin's III clothing. The most expensive item (photographed to the right) retails for $260. Those interested in acquiring some official AC gear for themselves will be able to do so starting next week with the release of AC: III. The same company also sells clothing based on games such as Street Fighter, Resident Evil, Hitman, and the Metal Gear Solid franchises.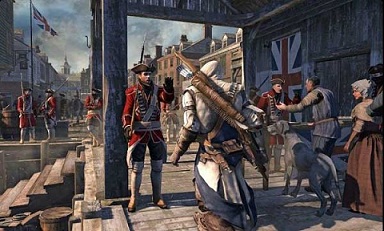 A screenshot leaked featuring gameplay of AC: III.
As for me, I'm more excited about the gameplay screenshots than the over-priced, $260 hipster cardigans.
Article: Assassin's Creed 3 Sets Record, Clothing Line