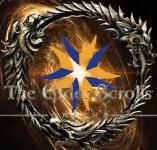 Iris Sidera
You cannot join this group
Description
Iris Sidera is an ITALIAN GUILD ONLY; this dosen't mean we will accept only Italian players but keep in mind the whole Website is in Italian and the members will speak Italian.
Are you searching for a moderatly serious Italian guild to play in the Aldmeri Dominion?
A selected and dedicated comunity deserving your free time?
If this is your case what are you whaiting to obey the orders of our Queen!?
Come see us now!
Recruitment is open to all classes and all races whitin the Aldmeri Dominion.
We accept alla kinds of players:
raid, PvE, PvPers, crafters, lore lovers, role players and esplorers.
Iris Sidera feature an unique sistem that will allow all members to elect the top ranking players and thrive in their own way.
We look forward to see you soon! Silaf