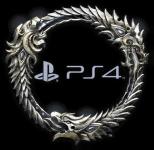 Darkstar covenant
You cannot join this group
Description
As the release is imminent for Elder Scrolls Online on PlayStation 4, we are here to establish a guild and tight knit group ready to take on the world of Tamriel upon console launch on June 9th. Bolstering our forces now will only help us take on the world within Elder Scrolls Online with more interactive and fun experiences.
DarkStar Covenant is first and foremost a social supportive gaming community that currently plays exclusively for Elder Scrolls Online on the PlayStation 4 with our sister guild DarkStar Covenant in Destiny. This community currently runs coordinated PVE, PVP, and social events and will have specialized crafters to assist with outfitting our troops. We fight for Jorunn the Skald King of Skyrim of the Ebonheart Pact and all of our guild events will be through the Ebonheart Pact of the North America server (PS4). Current guild events are in Pacific Standard Time, however membership consists of players from all over the world.
Our goal within the DarkStar Covenant is to facilitate your enjoyment of the game in the content you wish to play. We hope to help you find groups to do content with, outfit you in preparation for battle, and gather with other members to relax and have fun. Membership will include casual players to active daily members. We are looking for adult players who like to relax and have a good time.
Our community in ESO offers a close tight knit community that is comprised of members willing to assist, run content, and outfit each other. We consist of mature, kind, and welcoming people that respect each other and members in the community. Our guild is run by several volunteers who have gone above and beyond for no other reason that wanting a close community to enjoy being a member of. we are now 30 strong looking to increase a lot
also we are doing giveaways before launch
any questions pls ask
Latest Posts
There are no posts in this group yet...


News

0
There are no news articles yet...